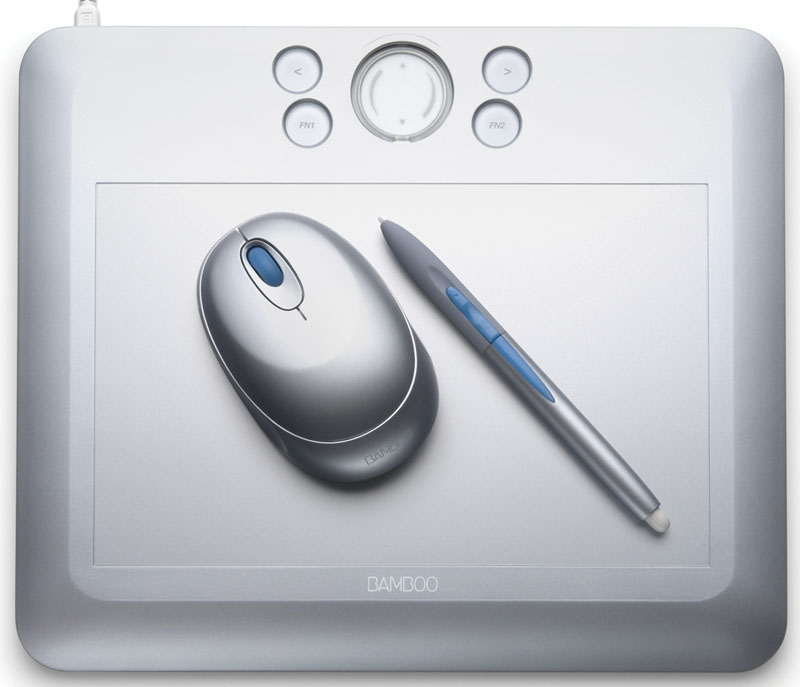 FYI the gadgets I list may not be new to you but they are new to me. So bear with me.
The is the bamboo. the website is awesome it shows you what this little writer can do. the site is
here.
I found this by way of one of my favorite blogs
How about Orange.
And because I like to be informed (i.e. informed = nosy) I read her comments and through her comments I found a wonderful blog
Hoppo Bumpo.
Now I have found yet another gadget that is on my must have list. As I was viewing the product website I got a lot of ohhs and ahhs from my son. He loves to draw using the paint applications on my computer and he hogs the computer on a regular basis. Soon I am going to get him his own. Which brings me to this question "will I have to buy two of these bamboo writer?" I wonder how durale these are for a 4 year old I know that I will crash and let him use it and from there he will take over like he always does. I hope I am not handicapping him from using a pencil and paper and crayons. Because now he would rather just sit on the computer and draw than use his little tikes easel. I am going to show you his art, his abstracts, I have plans to do a mobile or an art pendant and posters with his work. Look for it soon.